Filter by Category
Healthcare Training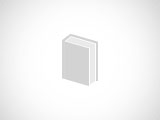 CCMA IET(Certified Clinical Medical Assistant and Integrated Education and Training Program
with Condensed Curriculum

May 6, 2019 at 4 pm
Do you want to prepare for an exciting, challenging and rewarding career in healthcare?  We train students to assist physicians by performing functions related to the clinical responsibilities of a medical office. Instruction includes among other things preparing patients for examination and treatment, routine laboratory procedures, diagnostic testing, technical aspects of phlebotomy and the cardiac life cycle.  Students will review important topics including phlebotomy, pharmacology, the proper use and administration of medications, taking and documenting vital signs, cardiology including proper lead placements, professional workplace behavior, ethics and the legal aspects of healthcare.  Classroom lecture and hands-on labs are integrated with contextualized, concurrent English, Math, technology, and employability skills.  Students will have an opportunity for job shadowing and/or externship.  Pre-requisite: Healthcare Orientation and Healthcare Academy.  National exam fee: $155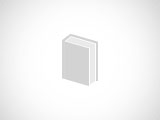 Pharmacy Technician
with Condensed Curriculum

May 7, 2019 at 5:30 pm
This comprehensive program will prepare students to work as a pharmacy technician in a retail or other pharmacy setting and to take the Pharmacy Technician Certification Board's PTCB exam.  Course content includes: pharmacy medical terminology, the history of pharmacy, the pharmacy practice in multiple environments, pharmacy calculations and measurements, reading and interpreting prescriptions and defining drugs by generic and brand names.  Through classroom lecture and hands-on labs, students will review dosage calculations, drug classifications, the "top 200 drugs," I.V. flow rates, sterile products, total parental nutrition (TPN), dispensing of prescriptions, inventory control and billing and reimbursement.  Students must attend Healthcare Orientation, Math course, technology course, and receive a score of 241 on the Reading CASAS assessment as a pre-requisite to this course.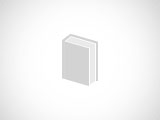 Phlebotomy Technician IET (Integrated Education and Training Program)
with ACE Staff

May 13, 2019 at 2 pm
This course prepares students to collect blood specimens from clients for the purpose of laboratory analysis.  Students will become familiar with all aspects related to blood collection and develop comprehensive skills to perform venipunctures completely and safely.  Classroom and lab work includes terminology, anatomy and physiology, blood collection procedures, specimen hands-on practice, and training in skills and techniques to perform puncture methods.  This program includes a clinical externship rotation for all students.  To be eligible for the clinical rotation, students must successfully complete the program, submit to a through background check, drug screening and meet other requirements.  Classroom lectures and hands-on labs are integrated with contextualized, concurrent English, Math, technology, and employability externship.  Pre-requisite:  Healthcare Orientation and Healthcare Academy.